A note from Erin:
Today I want to share some questions I've been loving rolling around in my heart and mind, often as I walk.
But first, I want to remind us of a favorite Jewish saying: "Why ruin a good question with an answer?" 
No answers are necessary, but perhaps, we could step through these questions as gateways to wonder. (Wonder may be an endangered state in the days of google, but you can't fruitfully google these questions.) :)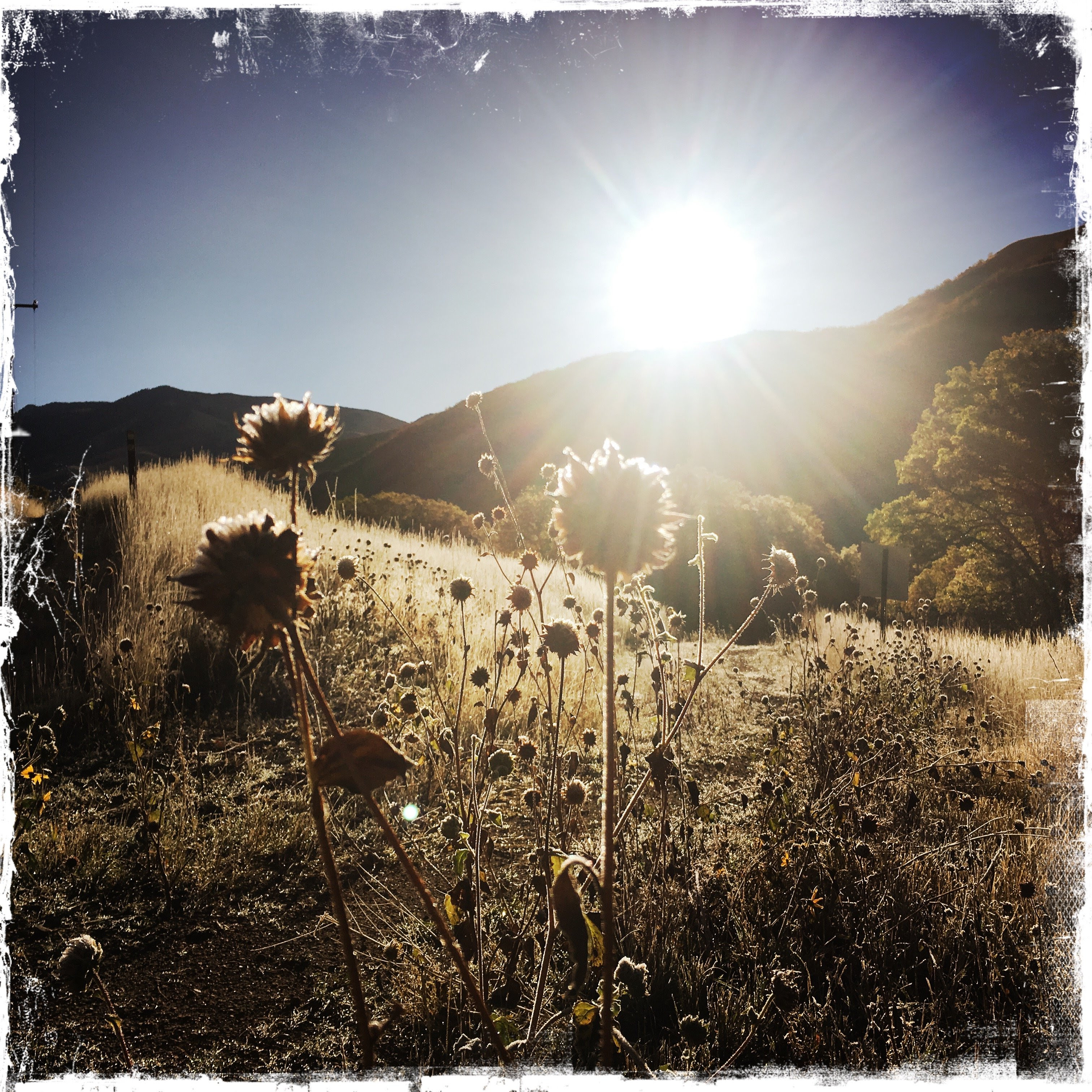 The first is this:
Do you love being alive?
Do you love being alive more than you dislike taxes or cellulite or elections or difficult human beings or heartbreak or illnesses or pets dying or confusions in relationships or a sticky spill in the back of the fridge?
What do you loooooove about being alive?
I love so many things, I can hardly contain myself. I love watching my son's sleeping face in the morning light. I love hearing Carl's laugh through the wall between our offices. I love the frost on the tall grasses sparkling in the sun this morning in the canyon. I love the display of changing seasons. I loved yesterday getting caught in a snowstorm while on a hike with my boy. I love that I can walk, and see, and hear, and taste, and smell, and dance, and embrace people I love.  I love breathing. I love reading books. I love seeing the bright faces of my nephew and niece on Facetime. I love Bach on cello, I love making soup, I love eating with friends by candlelight, I love the smell of rain, I love skywatching. I love my morning coffee. Like crazy. I love the feeling of discovery – a big aha! I love watching people light up from within. I could go on and on, but that's not the point. I'm asking YOU a question… What do you LOVE about being alive?
Mary Oliver offers a potent follow-up question:
If you have not been enchanted by this adventure – your life – what would do it for you? 
What would do it for you? 
I like to remind myself: Death is certain, its timing is uncertain.
Do I need to change my life? Or change my attitude toward the life I have?
A beautiful gateway into wonder….
And next, I'll share a poem I love, which ends with a question that's been haunting me (in a really good way) for years. Again, this poem is from Mary Oliver. It's called The Swan.
Did you too see it, drifting, all night, on the black river?
Did you see it in the morning, rising into the silvery air –
An armful of white blossoms,
A perfect commotion of silk and linen as it leaned
into the bondage of its wings; a snowbank, a bank of lilies,
Biting the air with its black beak?
Did you hear it, fluting and whistling
A shrill dark music – like the rain pelting the trees – like a waterfall
Knifing down the black ledges?
And did you see it, finally, just under the clouds –
A white cross Streaming across the sky, its feet
Like black leaves, its wings Like the stretching light of the river?
And did you feel it, in your heart, how it pertained to everything?
And have you too finally figured out what beauty is for?
And have you changed your life?
– Mary Oliver
Perhaps it will haunt you too:
Have you finally figured out what beauty is for?
And have you changed your life? 
In the midst of busy days and too much to do and too much to read and too many things and people to reply to and on and on, how wonderful to be arrested by such a question. How available are you to beauty? To the beauty that surrounds us on even the most challenging days…
I find that fall is a perfect season for such reflections. The fact of impermanence is undeniable. And so is its beauty.
Wishing you enchantment with this adventure – your life.
xo
Erin
Don't miss a single post. Sign up here to get them delivered straight to your inbox.