A note from Carl:
Yesterday, as I was driving home from dropping our son off at school, I was in a hurry. I was trying to get to an online writing class that I deeply value, I was speeding, I noticed my phone didn't have enough charge to make it through the class, my breath was high in my chest, and everything felt very serious. Then I remembered the words that one of Erin's teachers, Bayo Akomolafe, recently said:
"The times are very urgent. We must slow down."
I eased onto the brakes, got back in the middle lane, and felt my whole torso relax, as though it was saying "thank you for listening." I pulled over, emailed my regrets to the writing teacher, and drove myself to a canyon.
I walked along the trail in my Vivo barefoot shoes. I so value walking in these shoes because they give me instant feedback for when I lose connection with the ground and get lost in my thoughts. (Which happens a few thousand moments a day:)  I'm a big guy- 6'4″ and 220 pounds, and my default way of walking can have some serious clomping to it. I can easily step lightly, but if I lose awareness of my feet and the ground, I go back to pounding the ground with my heels. In barefoot shoes, it doesn't feel good to bang my heel into the ground, so that feedback reorganizes the way I walk, and the way I attend. It's like a little alarm goes off:  "Carl, feel that heavy clomping? Let that thought go and come back to the ground."

Intimacy with the ground is a central aspect of what we teach around embodiment, and it seems especially important in these times we are living in.
Many years ago we had a friend who had an intense experience of childhood trauma activated during a meditation retreat. She left the retreat and saw one of the leading trauma therapists in the Bay area, and essentially the whole session was, "Feel your feet." All that is moving and hurting and churning and… feel your feet…
Feel this ground, this spot, this body, this moment.
In any moment, we can open to our connection with and support from the Earth.
As I walked yesterday, I realized how much I needed that time alone in nature to walk, feel my feet and digest the intensity of the week. All of the images of the Santa Rosa fire, including the retreat center where we did our 3-year Embodied Life Mentorship…The powerful and deeply disturbing recollections from women, both dear friends and strangers on the #metoo posts. Even images from the website of "What to do in case of a nuclear explosion."  (I mean seriously, I never thought I would be visiting a site like that in this life.) So I walked, and I took in colors and sounds, and felt all that was moving and churning inside. I felt my feet soft against the ground, and then I would notice a heavy clomping, and return again and again. Feel your feet. Feel your feet.
I appreciate the way the soft soles of those shoes invite me into a different relationship with the ground. The sensory feedback brings about an organic re-organization. It feels like lately, I am removing the thick layers of insulation in so many areas of life- taking in the direct, deeply painful feedback of our current realities around climate, politics, race and gender (the list goes on.) And, as challenging as it is, I have trust in my own, and our collective capacity to move into a different relationship as a result of that feedback.
As the powerful line from Gene Gendlin states: "What is true is already so. Owning up to it doesn't make it worse. Not being open to it doesn't make it go away. And because it is true, it is there to be interacted with. Anything untrue isn't there to be lived. People can stand what is true, for they are already enduring it."
May we be patient and kind with ourselves and those around us.
SOMETIMES
Sometimes
if you move carefully
through the forest
breathing
like the ones
in the old stories
who could cross
a shimmering bed of dry leaves
without a sound, 
you come
to a place
whose only task
is to trouble you
with tiny
but frightening requests
conceived out of nowhere
but in this place
beginning to lead everywhere.
Requests to stop what
you are doing right now,
and
to stop what you
are becoming
while you do it,
questions
that can make
or unmake
a life,
questions
that have patiently
waited for you,
questions
that have no right
to go away.
– David Whyte
With warmth,
Carl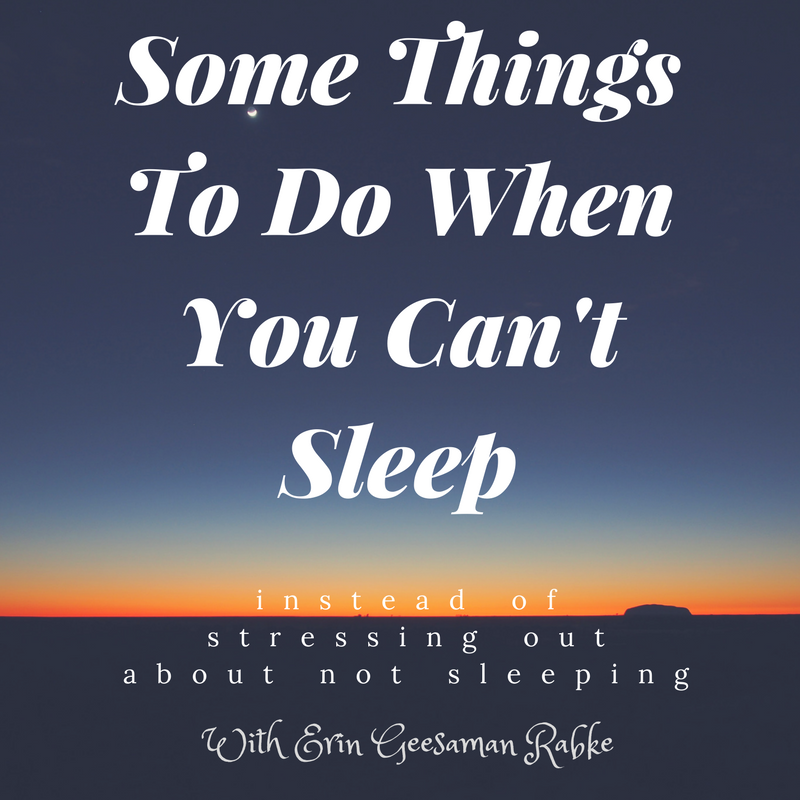 Erin's free offering is ready for you! You can click here to access this free resource.
Don't miss a single post. Sign up here to get them delivered straight to your inbox.