A note from Erin:
Hello!
Here's something important. We need beauty. Like a soul nutrient. We may be withering for want of it, or for beauty's want of our deep attention.
How can we bring more beautyto the world today?
How can we stay determined to pause, to see, to praise the beauty that surrounds us?
"Beauty is one of the most powerful and subversive ways to change the consciousness of modern industrial culture," says Melissa Nelson. I often think of the necessity of meeting these times at a different level of consciousness than that from which most of the craziness is emerging. We must think outside the box, and keep seeing in new ways.
I know how important it is to stay engaged with the world. I'll be the first to acknowledge how tempting it is to turn away from all the challenging information and snuggle into my comfortable bubble of privilege. I have a home, a healthy and smart kid, a wonderful marriage, an incredible community, wisdom teachers galore, and so many more fruits of privilege.  But my heart won't let me stay in my bubble and ignore the suffering of the world – at least not while maintaining any self-respect. So I know I need to balance my involvement in the challenges with hefty doses of beauty. I've been following my advice to myself to read as much poetry as news over the past few weeks. It's amazing how that helps me stay sane, and gives me ballast to stay engaged.
A little beauty report from where I sit: The little goldfinches clinging to the swinging feeder on my porch. The moment light just begins to show on the mountains at dawn. The little freckles across my son's cheeks and nose. The preciousness of an old photo of my Nana in a bikini when she was a teen. The stack of inspiring books next to me on my desk which make me feel rich. The sound of my husband and son shooting hoops in the backyard, the bounce of the ball on the driveway mixed with their laughter.
My dear friend Nini said something so wise to me recently (as she often does.) She was talking about training new mediators, who are sometimes hesitant in the beginning to 'get in there.' "You have to be brave before you can be good," she said.  What a gem of truth!
In how many parts of life is that the case?
Maybe that includes the practice of noticing and appreciating beauty. Perhaps, even when it feels like a billion broken things need fixing, we can make the brave and radical choice to also pause and relish beauty, feeling it with our whole bodies.
If you can bravely spare 6 minutes for beauty, I can't recommend highly enough this video of Lyla June Johnston reading her poem called Hozho, which is the Dine (Navajo) word for beauty. It's profound. I've watched it a dozen times in recent weeks and the last time I wept – for the profound wisdom in her words, for growing up in a culture without such wisdom, for the dignity and beauty of the Dine Beauty Way, for the terrible way they, and other indigenous nations are being disregarded and disrespected in so many ways, but right now,  specifically through the decimation of the new Bears Ears National Monument. Watch it here and receive a powerful transmission of Beauty as a sacred nutrient for human being. It's also saving me this morning, as I seem to be in a strange tech-hell where the text I type spontaneously rearranges itself in nonsense order when I save it, where all my photos disappear and where links won't work. Thank goodness for beauty. I'd love to hear how her words strike you.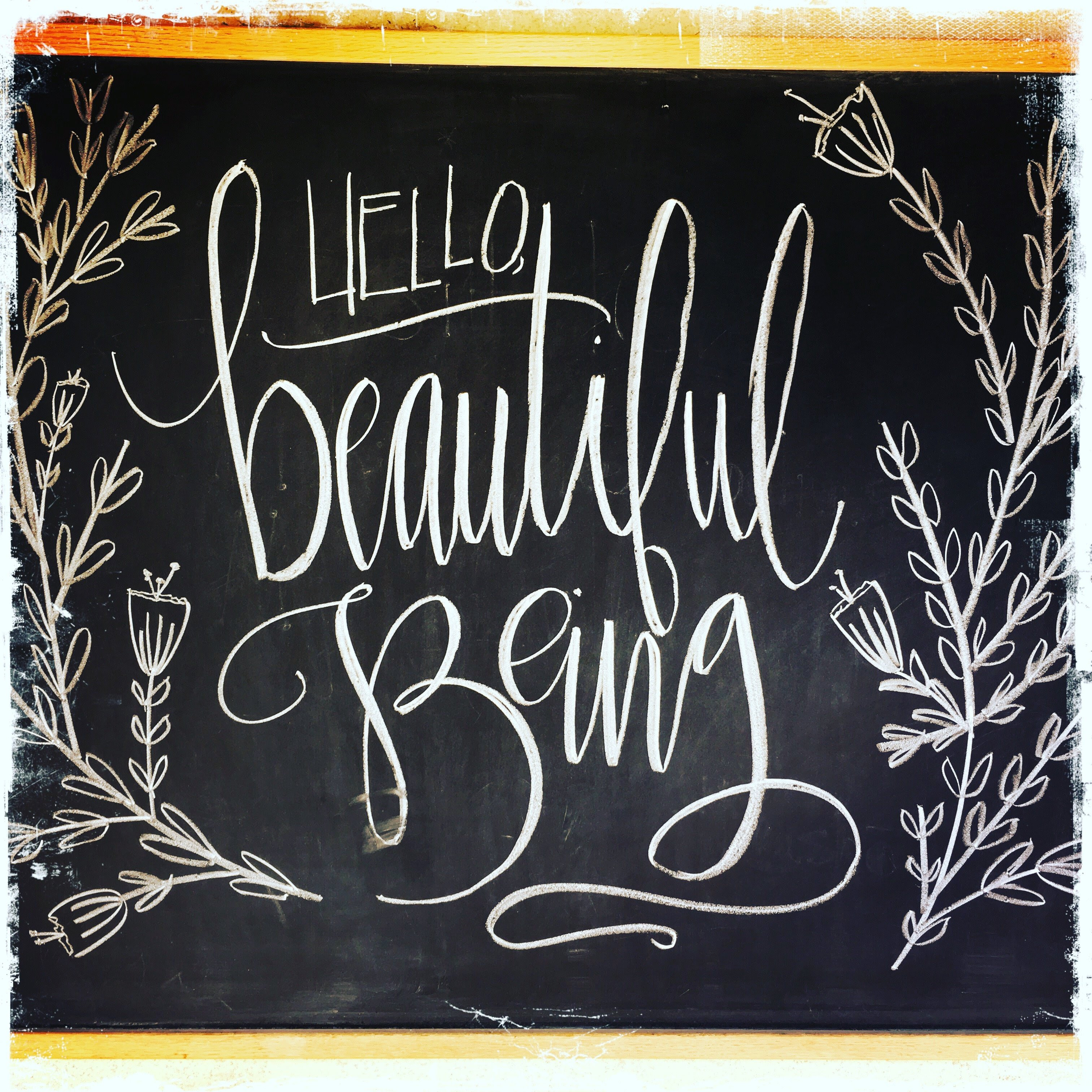 Below, I share three beauty poems. Because we need them.
Eagle Poem
To pray you open your whole self
To sky, to earth, to sun, to moon
To one whole voice that is you.
And know there is more
That you can't see, can't hear
Can't know except in moments
Steadily growing, and in languages
That aren't always sound but other
Circles of motion.
Like eagle that Sunday morning
Over Salt River.  Circles in blue sky
In wind, swept our hearts clean
With sacred wings.
We see you, see ourselves and know
That we must take the utmost care
And kindness in all things.
Breathe in, knowing we are made of
All this, and breathe, knowing
We are truly blessed because we
Were born, and die soon, within a
True circle of motion,
Like eagle rounding out the morning
Inside us.
We pray that it will be done
In beauty.
In beauty.
~ Joy Harjo ~

I Tell You
(excerpt)
I could not predict the fullness
of the day. How it was enough
to stand alone without help
in the green yard at dawn.
How two geese would spin out
of the ochre sun opening my spine,
curling my head up to the sky
in an arc I took for granted.
And the lilac bush by the red
brick wall flooding the air
with its purple weight of beauty?
How it made my body swoon,
brought my arms to reach for it
without even thinking.
  *
In class today a Dutch woman split
in two by a stroke – one branch
of her body a petrified silence,
walked leaning on her husband
to the treatment table while we
the unimpaired looked on with envy.
How he dignified her wobble,
beheld her deformation, untied her
shoe, removed the brace that stakes
her weaknesses. How he cradled
her down in his arms to the table
smoothing her hair as if they were
alone in their bed. I tell you –
his smile would have made you weep.
  *
At twilight I visit my garden
where the peonies are about to burst.
Some days there will be more
flowers than the vase can hold.
~ Susan Glassmeyer ~
When loneliness comes stalking, go into the fields, consider
the orderliness of the world. Notice
something you have never noticed before,
like the tambourine sound of the snow-cricket
whose pale green body is no longer than your thumb.
Stare hard at the hummingbird, in the summer rain,
shaking the water-sparks from its wings.
Let grief be your sister, she will wither or not.
Rise up from the stump of sorrow, and be green also,
like the diligent leaves.
A lifetime isn't long enough for the beauty of this world
and the responsibilities of your life.
Scatter your flowers over the graves, and walk away.
Be good-natured and untidy in your exuberance.
In the glare of your mind, be modest.
And beholden to what is tactile, and thrilling.
Live with the beetle, and the wind.
~ Mary Oliver ~

I'm delighted to share a few exciting updates on our upcoming offerings with you. I hope you'll read about them!
First – registration is now open for my upcoming workshop and community gathering over Earth Day weekend in April. I hope you'll check out the details for Answering The Call Of Our Time and I so hope you'll consider joining me! Details are also below.
Next – I'm thrilled to let you know that registration is open for our annual New Mexico retreat at Ghost Ranch with my dear friend, Nan Seymour. Embody Your Genius with us in September! You can find details here and below.
Carl and I are so very excited for our upcoming Feldenkrais workshops next weekend.  Our friend, Russell Delman, was scheduled to be teaching in Salt Lake that weekend but he made a scheduling mistake, so he'll be coming instead to offer a workshop in May, and we're using the weekend to delve into some enlivening and liberating Awareness Through Movement workshops!
Carl and I are thrilled to spend the afternoons on Saturday and Sunday March 17-18 in functional movement explorations.
This article is about the lost art of squatting and why squatting is such an important human movement. It's a topic we'll be exploring in our workshop on Saturday, the 17th. Whether you can squat easily or you have never come close to squatting in your adult life, the Feldenkrais lessons we will explore around freeing and integrating your feet, toes, ankles, knees, hip joints, ribs, shoulders, and spine can bring more clarity, ease and integration to the way the way you sit, run, stand, ski, email, sleep, make love, have a conversation with a friend – pretty much every human function, including, but not limited to, squatting. :) We hope you'll join us for this rejuvenating workshop!! Spaces still available! Details here and below.
On Sunday the 18th, we'll be exploring Feldenkrais lessons for functional fitness. We've been wanting to do this workshop for years. This is going to be soooo fun and enlivening! We'll do slow, mindful movement lessons, as usual, and then take them into a crescendo of moving more quickly and playfully, integrating what we've learned into playful movement sequences which support fitness, rich with elegance and without self-aggression.  At the end of the day, we'll integrate it all by playing some great music and playfully putting it all together in mindful spontaneous movement. It's going to be a blast – a most enlivening and youthening afternoon! We hope you'll join us. 
This article is about "the lost art of bending over." It's a super-important movement we do countless times a day. Through Feldy lessons, I learned organically how to do this movement well – using my pelvis – and it was an essential part of healing my chronic back pain. Feldy lessons are unique in that they help us learn these functional movements in an organic way. As the subtitle to Ruthy Alon's wonderful book says, it's about "a return to natural movement." The potential for skillful, functional, pain-free movement is there in each of us, and it's so wonderful that we can learn to improve our movement habits without being in our heads directing the process!  When we slow down and engage in mindful movement explorations, the updated movement habits that emerge are quite natural – with no need to be managed by an inner critic. (This is one of my most beloved features of Feldenkrais learning.) The movement lessons we'll explore over next weekend in March will support just this. We hope you'll join us!
More good stuff coming up: 
Join Erin & Kinde Nebeker for a Grief Tending Ritual at Great Salt Lake on the evening of 

Thursday, March 22

. Details here. This event is offered at no charge.
The next Tending the River of Grief Ritual will happen over Memorial Day weekend. Mark your calendar if you'd like to join me. More details coming soon. 
A day of Embodied Sitting Meditation at Two Arrows Zen Center with Erin & Carl in early June
Our new podcast coming very soon
You'll find even more updates at the very bottom of this email. 
Thanks so much for reading. We're grateful to be connected. 
Don't miss a single post. Sign up here to get them delivered straight to your inbox.